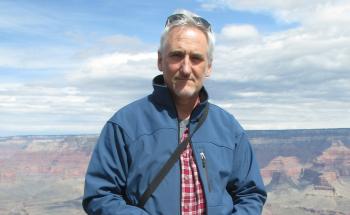 Jay V. Gedir
Appointment: Senior Research Scientist
Email: jgedir@nmsu.edu
Office: Knox 128
Office Phone: 575-646-6896
Expertise: Large mammal and raptor ecology; Integrated population models; Bayesian inference; Reintroduction and conservation ecology.
Gedir Publications
Jay Gedir is a Senior Research Scientist in the Department of Fish, Wildlife and Conservation Ecology. He is from Canada and received his B.Sc. from the University of Guelph (Canada), M.Sc. from the University of Reading (UK), and Ph.D. from the University of Alberta (Canada). Jay has conducted postdoctoral research in Canada, the UK, Africa, New Zealand, and the US. His research interests include large mammal and raptor ecology and management, integrated population modelling, reintroduction and conservation ecology, and Bayesian inference.