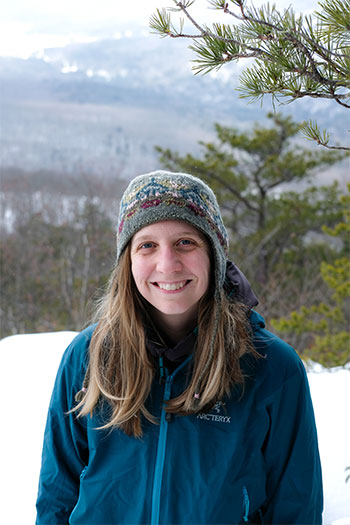 Abigail J. Lawson
Appointment: Affiliate Assistant Professor and Assistant Unit Leader, New Mexico Cooperative Fish and Wildlife Research Unit
Email: ajlawson@nmsu.edu
Office: Knox Hall 119
Office Phone: 575-646-1346
Expertise: Population Ecology, Structured Decision Making, Avian Ecology, Gamebirds
Lawson Publications
Co-op Unit
Abby Lawson is the Assistant Unit Leader of the U.S. Geological Survey, New Mexico Cooperative Fish and Wildlife Research Unit and Affiliate Assistant Professor in FWCE. Originally from Alaska, she completed her undergraduate work at the University of California, Davis, M.S. at the University of Nevada, Reno, and Ph.D. at Clemson University. Prior to arriving at New Mexico State University, Abby did her postdoctoral work in the Alabama Cooperative Fish and Wildlife Research Unit at Auburn University, as well as USGS Patuxent Wildlife Research Center.
Dr. Lawson's research focuses on vertebrate population ecology, analytical tool development, and decision support science for wildlife management, including endangered species listing and recovery, harvest, and monitoring optimization. Her work examines population dynamics from both basic and applied perspective across a variety of taxa (primarily birds) and habitat types.