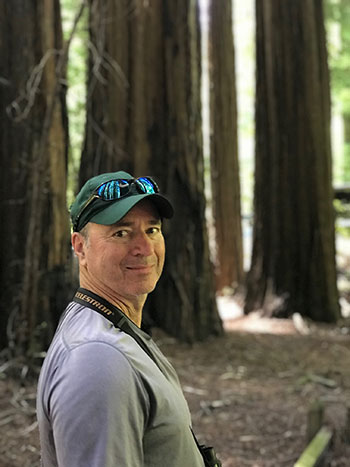 Matthew Gompper
Appointment: Professor and Department Head
Email: gompperm@nmsu.edu
Office: Knox 131
Office Phone: 575-646-2245
Expertise: Wildlife Ecology, Management & Conservation; Disease Ecology
Gompper Publications
Gompper Lab
Matt Gompper is a Professor in FWCE and also serves as the Head of the Department. Originally from New York, He did his undergraduate work at the University of Virginia, his PhD at the University of Tennessee, and postdoctoral work at UCLA and the University of Nevada, Reno. Prior to arriving at New Mexico State University, he was a faculty member at the University of Missouri and at Columbia University in New York.
Dr. Gompper's research focuses on wildlife (principally mammals) ecology, management and conservation, on the ecology of free-ranging domestic dogs, and on the ecology of wildlife diseases (including diseases that strongly influence public health). He and his students work across the US as well as in diverse landscapes across North America, South America and Asia.