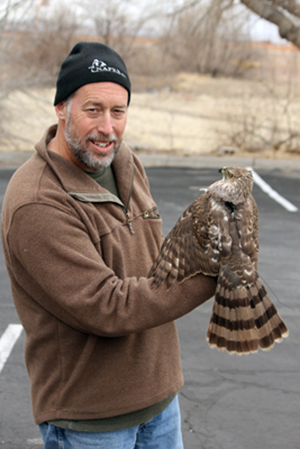 Brian A. Millsap
Appointment: Senior Research Scientist
Email: bmillsap@nmsu.edu
Expertise: Raptor ecology, Bayesian inference, integrated population models, wildlife policy, wildlife law
Millsap Publications
Brian Millsap is a senior research scientist in the Department of Fish, Wildlife and Conservation Ecology, NMSU. Brian has a BS in Wildlife Biology from Colorado State University (1978), an MS in Evolutionary and Systematics Biology from George Mason University (1986), and a PhD in Biology from New Mexico State University (2018). Prior to joining the Department, Brian was employed by the U. S. Fish and Wildlife Service from 2002 – 2022, where he served as the Chief of the Division of Migratory Bird Management, Deputy Director of the Southwest Region, and most recently as the National Raptor Coordinator. Prior to that, Brian was employed as the Chief of the Bureau of Wildlife Diversity Conservation for the Florida Fish and Wildlife Conservation Commission from 1986 – 2002.
Dr. Millsap's research interests focus on the population ecology and conservation of birds of prey. He is currently involved in population modeling projects involving American Kestrels, Peregrine Falcons, Burrowing Owls, Golden Eagles, Gray Hawks, and Cooper's Hawks. He assists Dr. Fitsum Abadi co-teaching a special topics graduate-level class titled Science-based Decision Making in Wildlife Management – A Quantitative Approach.